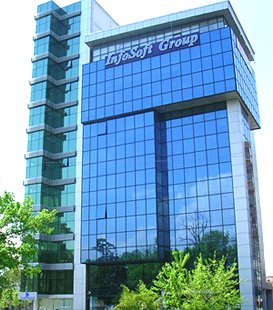 ---
WebHost.al
E-Mail: [email protected]
About us
Mission Statement:
To help our customers register domain names and create websites simply and inexpensively.
WebHost Sh.p.k. is an AKEP accredited domain registrar and web host located in Tirana, Albania.
Founded in 2013 by a web developer, our primary focus is engineering and design excellence. Our state-of-the-art domain and hosting software is stable, fast, and easy to use. From humble beginnings, we have grown steadily and now serve thousands of fantastic customers from 79 different countries around the world and have built strong relationships with over 50 resellers worldwide.
Company Philosophy
Our goal is to provide our customers with world class registration and hosting services for a reasonable price. Most of our site is fully automated, allowing us to offer some of the lowest prices in the industry. At the same time we strive to provide excellent customer service, and helpful responses to all questions. If anything is not to your satisfaction, feel free to contact us, and we will do our best to resolve the situation.
Customer Service
We individually respond to every email we receive - no cut and paste responses. Customer service is handled by trained customer service representatives that work closely with our software engineers, so you are likely to get an intelligent response to your question.
Financial Stability
WebHost Sh.p.k. is a debt-free, privately held company. Our solid financial infrastructure provides stability in an industry where companies appear and disappear frequently. We plan to operate and grow this business for a long time.
WebHost Sh.p.k. is an active player in the domain and hosting industry.
Today, we have over 6,000 clients from 79 countries and manage over 7,000 domains.
---