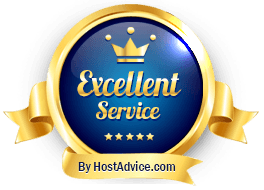 HostAdvice
I'm reaching out to let you know that over the past few weeks we've anonymously tested your company's customer service, and guess what, you guys did a great job!
The customer service was prompt, efficient, insightful and most of all, helpful.
As a reward for doing such an awesome job we'd like to grant you "The Badge of Excellence" by Host Advice.
---